ADDRESSES Egorievskay Olympic champion
26.08.2012
The newspaper "EC" in the last issue of informed its readers that the winner and winner of the 2012 Olympic gymnast Aliya Mustafina is a native Egorievsk. Today we will tell you more about athlete, and its close relationship with our city and region.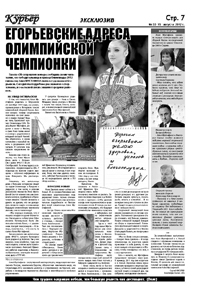 STREET OCTOBER
That gymnast Aliya Mustafina Egorievsk born in September 30, 1994, we found out by looking on the internet lists of the Russian Olympic team. The question arose: why an athlete was born in our city? After her father, a bronze medalist wrestler Fargat Mustafin 1976, was born and lives in Moscow, and she Alia also lives in the capital with her parents and younger sister Naila. We asked their readers to help solve the mystery. And the readers have prompted the search direction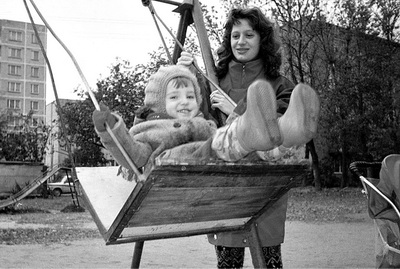 First we learned that Aliya Mustafina Egorievsk lived in house number 95/11 on the street. October. At that address and went to the correspondents 'EC'. At the entrance on the bench sat a woman – a source of information better than the Internet. We talked.
It was found that women of the house with great interest the progress of the Olympic Games in London and happy, including the successes and the Russian gymnast Aliya Mustafina (at that time she had already won a gold, silver and bronze medals). But women and think not think they've ever seen in your yard's future Olympic champion alive, and not on TV!
- We remember that our housemates Valentina and Anatoly Kuznetsov Efimovich was little granddaughter Aliya – with surprise saying pensioner. – And now, it turns out – it is the very Aliya Mustafina! ..
As a resident told us the house number 95/11, the couple were from the Kuznetsov Volkova. There they had their own farm, they often went there in the summer lived almost constantly. Anatoly E. was a driver, and Valentina – a master at sewing in GPTU number 5.
The couple had two daughters Kuznetsov – Nina and Elena. The youngest, Helen, went to Moscow and got married there. And she was out, and is the mother of Olympic champion Aliya Mustafina.
Valentina and Anatoly E. Kuznetsov, unfortunately, have already died. Their youngest daughter, lives with his family in the capital. But the eldest, Nina, as we found out, worked as a foreman in a greenhouse to grow flowers in the PO "Egoryevskoe" …
In the village of Novy
Nina Zrelov now lives in New paragraph. And with their close relatives, Moscow maintains a very close relationship. She told us more details from the biography of her niece Aliya Mustafina.
- Sister Helen graduated from the Moscow Power Engineering Institute and remained to work in the capital – said Nina A.. – There she met her future husband, Fargat Mustafin. Helen decided to give birth in Egoryevsk, closer to home … otchemu